Seeing Color though your Somatosensory Cortex
In our physical bodies we believe that our eyes see images first when we look at something in our physical world, but this is not true. We first see through our conscious connection to everything in the Universe through the somatosensory cortex located on the top of the brain. Our physical eyes get the picture last. 

· You first see color through your subconsciousness
· Next the color impression is given to your brain
· Lastly, your physical eyes see the color
The somatosensory cortex is a part of your brain that receives and processes sensory information. This part of the brain is essential for receiving information and processing it to initiate important signals to the brain. The somatosensory cortex is the first receiver of information. The physical eyeballs receive what you see through them only after receiving the signal from the somatosensory cortex.
This experiment will allow you to see color in your somatosensory cortex before your eyes can focus on the color

The three-step process of seeing color usually happens too fast to notice but this experiment tricks the brain into slowing down before the correct information can be sent to the eyes. Your eyes see the correct color last.

In our physical bodies we believe that we feel, see, and learn through our physical body and brain but data flows from Universal Consciousness through energy fields around us, into the somatosensory cortex, then into the area of the brain that will define it.
• Stare at the cross in the red box for at least 20 seconds
• Then quickly move your eyes to the grey box and look at the cross Do you see another color in the grey box? This is because staring at a color makes your eyes go blind for a few seconds and you only see what the brain can understand. The physical brain and eyes are used to receiving images through your conscious connection to energy but it happens so quickly that you don't notice it. This visual test confuses the brain so it takes even longer to actually perceive the grey box.

Most people see light blue for a few seconds before the brain and eyes finally get the message to see the grey box.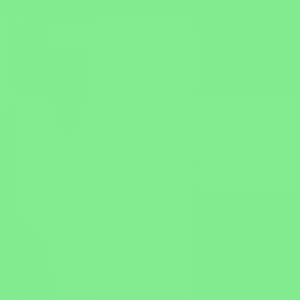 Some people see light green before perceiving the grey box.
You see everything through your connection to consciousness first. It happens so quickly that you may think your eyes are seeing what's before you first. You have powerful energy fields around you. These energy fields hold all data and information. While we reside in a physical lifetime, the somatosensory cortex acts as our onboard computer. It sends images and information from the energy fields of consciousness around us, through our brain, and into our body so that we feel, and understand, and see it.

The somatosensory cortex is your Crown Chakra. This chakra is your connection to spirit, universal consciousness, wisdom, unity, and self-knowledge. 


Learn to use your Crown Chakra to Consciously Receive Data from the Energy Fields in the Universe

The practice below will open your powerful Crown Chakra (somatosensory cortex) and strengthen your Connection to Divine Consciousness.

Below is a download of five Zener Cards. Zener cards contain five symbols. Print the cards and cut each one out. Shuffle the cards face down then hold one card at a time to your crown chakra and "see" the symbol on the card. Write down how many symbols you get right. Do this once per day or so and you will be opening your crown chakra and also telling your subconscious that you want to receive data from your crown consciously. 

When you get into a relaxed or meditative state, set your intention, then bring the area of your crown into your mind. Visualize a glowing ball at the top of your head. Feel your connection to Universal Consciousness.
Latest posts by Vickie Acklin
(see all)